This page gives you an overview of crypto trading platform reviews posted on numerous sites online.
When checking the reviews and ratings, keep in mind that it's usually rather the people with negative experiences or any sort of complaint in their mind who write their comments online as they have a high motivation to load their frustration somewhere, other than happy users, who most of the time don't feel the need to write about their experience.
If every single user of the platform was forced to give feedback, the relation between positive and negative might look very different.
That being said, in the following you'll find an overview of the average review ratings of the most important Bitcoin and altcoin trading sites summed up from numerous review sites.
Binance Platform Reviews
As it's one of the largest crypto trading platforms worldwide, there are a lot of Binance reviews online, more than for most other crypto exchanges and brokers.
Most Binance reviews can be found on trustpilot with an average rating of 2.9 out of 5 stars. Numerous other review sites rate the crypto trading site even way better.
When browsing the Binance platform reviews online, you will find a number of people complaining about the following issues:
Types of Complaints about Binance:
Not getting paid (with coin staking services)
Not getting the correct staking
Wrong stop loss execution (rare)
Account problems when having used false name at signup (which comes out at ID verification)
Withdrawal issues
Price manipulation complaints
From our own perspective we can say that we've never had any issue so far with Binance, after several years of use with trading activities in many coins. However, we haven't used all of their services such as lending, staking, saving etc. yet and we've never performed a fiat money deposit or withdrawal. But simple trading incl. use of stop loss has always been fine. This is just in line with the positive reviews you can find online, describing Binance as an excellent investment and trading platform.
Generally users should make sure to use their real name from the beginning, as this should match their ID documents at verification. Otherwise there might be issues with the account, withdrawals etc. as providing false personal information is a breach of Binance's terms of service from the user's side and the platform then has the right to react with account restrictions and penalties. Also, it's always a good idea to try a platform with a small investment first, to check out how it works and if it works for you in particular. Deposit or withdrawal issues from your bank's side can't be blamed to the Binance, for instance.
Kraken Platform Reviews
Bybit Platform Reviews
PrimeXBT Platform Reviews
PrimeBit Platform Reviews
BitMEX Platform Reviews
Deribit Platform Reviews
BaseFEX Platform Reviews
Overbit Platform Reviews
SimpleFX Platform Reviews
eToro Platform Reviews
Coinbase Platform Reviews
What Can You Learn From Crypto Trading Platform Reviews?
You may already have heard of one or the other name of cryptocurrency trading platforms before, but may not know very much about what they do, how they work or how to evaluate how good they are. However, it is a good idea to know a little more about a particular broker before making an investment decision.
As a crypto trader or investor, you will want to understand the technical functionality of the crypto trading platform. If you are working with an online broker, your broker will likely offer a web-based trading system and often even an own mobile trading app for your smartphone, so you can trade online at any given time by opening the website or app. However, the websites are always also mobile-ready, even if they don't have a dedicated app.
Particular Platform Features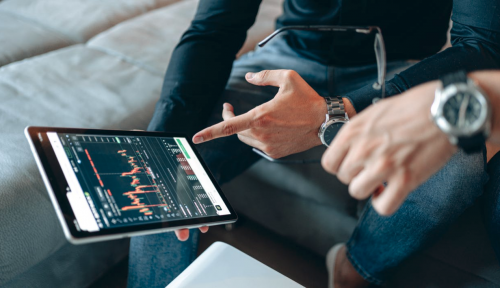 Once you have created an account, you can log into the back-end and perform any number of functions. For example, the back office will generally be set up for a particular type of customer. Either an absolute pro trader who has years of experience from day trading already, so he seeks a trading system with a lot of order types and automated trading settings, or it's rather made for beginners and the average crypto trader, who needs a trading system that is simple and easy to manage.
Demo Accounts
Some brokers will even provide a crypto trading platform test account that will enable you to perform demo trading in order to find out how the platform works and if it fits your needs.
Many times, your broker will also include kind of a "registry editor" in the back-end for you to edit your settings to customize your trading software to better suit your needs. This refers to the order of your widgets for charting, order book overview, open positions and some other details you want to have an eye on.
If you would like to learn more about the technical description and the software that are included in your broker's back office, there are a number of sources available online on the help section of the particular broker which you should check out if you need assistance. That can help you to understand the inner workings of your own account. Many of these websites will list the features of the trading software system they provide.
Different Strengths of Crypto Trading Platforms
The first thing to note when reviewing one of these trading platforms is that some are better at one thing than others. It may be helpful to review several trading sites before choosing one, to find a package that is better suited to your trading style. One of the most important considerations when looking at these programs is to ensure that the program has been reviewed and tested by a number of experts before being released to the public. You'll always be in the secure side of you choose a broker that works with MetaTrader 4 or 5 integrated, as this is a well-known trading software that has been in use since many years by millions of traders worldwide. But you can expect that even the in-house trading systems of modern crypto trading platforms that are operating since a while are well tested and work just fine, otherwise they wouldn't have any customers anymore.
After reviewing many of these programs, it may also be beneficial to read through the user reviews in order to determine which software program provides the best tools and information. You can even go a step further and speak to those who have used the software to learn more about its technical specifications. The place to do so are the many dedicated forums such as Bitcointalk or the Reddit, just search them for you broker and the many comments about it.
However, keep in mind that in forums you mostly find the people that haven't been satisfied or that are struggling with some kind of frustration, because the (many) satisfied people that don't have any issues with a broker don't have any motivation to write something. But when using a crypto trading platform review, you can maybe find out if they have any comments about the quality of the programs as well as the technical details.
Fees
Another important thing to consider when reading through these reviews is that you must be careful not to choose a program based on fees alone. While the fees or spread may sound appealing, the broker may still not always be the best choice for your specific investment plan or trading style. There are many programs that offer the same features and benefits for a significantly lower price, but may have inferior performance and quality.