Save Money With These Brokers:
Top High Leverage Bitcoin Brokers
| Broker | Max. Leverage | Cryptocurrencies |
| --- | --- | --- |
| ByBit | 1:100 | BTC, ETH, XRP, EOS, 100+ more altcoins |
| PrimeBit | 1:200 | BTC, ETH, LTC |
| Binance | 1:125 | BTC, ETH, ADA, LINK, BNB, TRX, DOT, EOS, LTC, BCH, XRP, ETC (Futures) |
| PrimeXBT | 1:100 | BTC, ETH, LTC, EOS, XRP |
See Complete Margin Broker List >>
Caution: Residents and citizens of the USA are not allowed to trade cryptocurrency on leverage (derivatives), so all brokers listed on this page may not be used in the US or by holders of a US passport.
Are you a US trader?
Check out Crypto Margin Brokers for Traders from the USA >>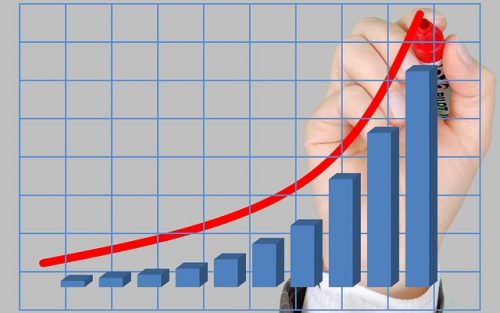 Bitcoin trading is becoming more and more popular today, as people see it as a way to multiply their money as quickly as possible. One of the advantages of trading is that you can do it from home and at any time of the day.
The most money can be made by trading with leverage, especially if this leverage can flexibly be adjusted. Therefore it makes sense to use a bitcoin margin broker with the highest possible leverage. There is no obligation to use all the leverage available, but it can be a benefit to have some leeway.
From regulated Financial brokers (Forex, Stocks, Commodities CFDs etc.) you might be used to leverage of up to 1:500 or even 1:1000. With cryptocurrency brokers this is a bit different as for those most volatile markets maximum leverage is less than for the traditional markets.
In this article we take a look at the absolute leaders among Bitcoin margin brokers and we will show you where to get the highest leverage possible at the moment.
Surely you've heard of BitMEX, the world's leading margin trading broker platform based on Bitcoin deposits. However, besides that popular trading site there are now a whole range of similar broker platforms available offering slightly different services, but they are all based roughly on the principle of BitMEX.
Those Are The 9 Best Crypto Margin Trading Platforms With High Leverage:
ByBit
Leverage: 1:100
Coins: BTC, ETH, EOS, XRP and 100+ other altcoins
Bybit is a cryptocurrency derivatives trading broker (like all on this page) for whom customer service matters the most. The company is particularly communicative and transparent. It's important to them that their users know who is behind the company. Users are encouraged to give feedback and suggestions for improvement.
The fast growing broker has been in the market since 2018 and is already one of the most used Bitcoin margin brokers in the area of unregulated brokers with only cryptocurrency deposits.
Their popularity is certainly also due to their bonus system. Users can receive small bonus payments in their account for various actions, which they can use for trading.
PrimeBit – Highest Leverage
Leverage: 1:200
Coins: BTC, ETH, LTC
This very new broker platform has gained popularity very quickly since its launch in August 2019. The reason why they are already well-known is the fact that they doubled the maximum leverage that had been available on crypto margin brokers before. Another special feature is that the platform works with MetaTrader5.
This is especially relevant for experienced traders who are used to the popular trading app well-known from regulated brokers providing CFD trading on traditional markets. PrimeBit is the first platform offering 200x leverage instead of the 100x offered by competitors.
On this platform you can trade perpetual contracts as usual, without expiry dates. So other than with traditional Futures contracts you can keep your position open or close or close it whenever you want.
PrimeBit operates based on a P2P network where contracts are exchanged directly with other traders. The broker processes withdrawals instantly, apparently without any limits.
Binance – World's No.1 Crypto Trading Platform
Leverage: 1:125
Coins: BTC, ETH, ADA, LINK, BNB, TRX, DOT, EOS, LTC, BCH, XRP, ETC (Futures contracts)
Binance is the most comprehensive cryptocurrency trading platform in the world. Their product range includes all imaginable services around cryptocurrency exchange, trading and making money with cryptocurrencies like through staking or interest accounts. In contrast to most other platforms Binance offers both altcoin exchange AND Bitcoin and altcoin margin trading and cryptocurrency Futures.
Even when it comes to high leverage Futures they have way more trading products than other Bitcoin margin brokers as they have Futures for a range of altcoin like ADA or Link, as you can see in the Futures contracts list above. Trading begins with 20x leverage by default but can get enhanced to up to 125x.
Binance altcoin exchange: More than 80 altcoins can be traded here against USDT or BTC. The trading platform also supports fiat money transfers, but in this case you have to verify your account of course. This is always the case when fiat money is accepted.
Although Binance has already suffered from hacks, the platform is still strong and popular as ever.
But the hacks hadn't have an impact on traders' trust since the broker reimbursed all losses. That's why the broker is still considered one of the safest crypto trading platforms.
BitMEX – Market Leader in Bitcoin Margin Trading for a long Time
Leverage: 1:100
Coins: BTC, ETH, LTC
BitMEX was the first Bitcoin margin trading platform for professional day traders as the platform has all kinds of advanced trading possibilities.
Besides 100x leverage the Bitcoin Mercantile Exchange offers all kinds of advanced orders for the highest degree of automated trading settings. So if you want to be able to use settings like "post only", or even iceberg orders, this trading platform is the right place for you.
Also, BitMEX is known for it's extremely powerful trading engine that doesn't allow any delays. As the largest Bitcoin trading platform with high leverage BitMEX is also the most liquid one. So the likelihood for your orders to get executed is the highest on this Bitcoin broker platform.
PrimeXBT
Leverage: 1:100
Coins: BTC, ETH, LTC, EOS, XRP
PrimeXBT is another interesting BTC margin trading broker as their service differs quite a bit from the aforementioned. On this site you can trade 30 different assets, not only the 3 biggest cryptocurrencies.
There are as much as 5 major cryptocurrencies you can trade against the USD or against BTC (both as CFDs) alongside more than 20 of the most popular traditional assets such as BRENT, CRUDE, SP500, NASDAQ and more. So day traders are not limited to 3 crypto markets only.
Still, also with this provider, the currency for deposits is BTC only, so the broker also works based on Bitcoin pledge. This is why no KYC is needed.
Traders who don't own BTC yet can get some through a third party provider linked in the PrimeXBT deposit area (Changelly). There the cryptocurrency can also be bought with credit card.
The margin broker is around since 2018 and has quite good reputations due to their professionalism, excellent trading engine and reliable processing of withdrawals. Their customer service answers very quickly and has shown to be helpful and dedicated.
BaseFEX
Leverage: 1:100
Coins: BTC, ETH, LTC, BCH, BNB, EOS
BaseFEX is another cryptocurrency margin broker with trading on high leverage. However, the 100x applies to BTC, the altcoins can only be traded with up to 20x. A group of crypto traders founded the company in 2018 with focus on good customer service and a trading interface that works as simple as possible.
6 cryptocurrencies can be traded against USD or USDT. The trading fees are relatively low which means that takers only pay a universal 0.0600%. At Bitcoin trades makers get a rebate, so they even get payed for their trades (0.02%). At altcoin trades makers get 0%, while for takers the 0.06% apply.
They say that 100% of their user funds are held safely in cold storage.
SimpleFX – 500x leverage, but only 6x for crypto
Leverage: 1:100
Coins: BTC, ETH, LTC, XRP
Although SimpleFX sounds simple, the trading platform has a quite comprehensive portfolio of tradeable assets.
Besides couple of cryptocurrencies you can also trade stocks, commodities, Forex, indices, precious metals and a wide range of equities. The broker platform is based in the Caribbean and is operating since 2014.
In 2019 SimpleFX was rewarded with a prize for the best bitcoin trading mobile app. Other than with the aforementioned brokers users can also deposit fiat money on SimpleFX besides BTC deposits. The general maximum leverage is 500x, but unfortunately this doesn't count for cryptocurrencies. The latter can only be traded with 6x.
Read more about Crypto margin trading: